The Kagerou Project (カゲロウプロジェクト Kagerō Purojekuto), is a Vocaloid song series created by Shizen no Teki-P. The story revolves around the Mekakushi Dan (メカクシ団, "Blindfold Gang"), a group of teenagers with unusual powers, dubbed Eye Abilities. The song based story includes media such as Manga, Novels and an animation.




This wiki contains heavy spoilers relating to KagePro. Read at your own risk!
Currently there are 298 articles on this wiki.
Make sure to read the rules before editing!

Like any wiki, our wiki is a fan community and grows only through fan edits, which means it may not always be up to date. As any wiki moderator, we are not to be pressured into editing, as mods primarily serve to keep vandalism in check. If you edit, please provide a clear content source to avoid your edit potentially being deleted.
• That eye abilities are given when a person gains a surrogate life by by a snake in the Heat Haze Daze after dying?
• That the song Shintaro wrote at the start of the manga was actually Toumei Answer?
• That Kido, Kano and Seto get called by their surnames?
Current Poll
How has Mekakucity Reload affected your fandom so far?
Previous Poll
Do you think the anime adaption fits the fans' expectations?
| Rank | Poll | Votes | Percentage |
| --- | --- | --- | --- |
| 1st | I love it | 3721 | 57.28% |
| 2nd | Could have been better | 2527 | 38.9% |
| 3rd | I don't like it at all | 248 | 3.82% |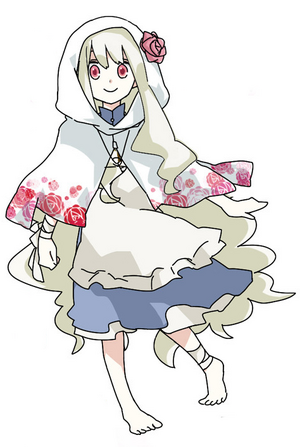 If you would like to become an affiliate of the Kagerou Project Wiki, contact
KiwiLapis
!
Spring Season 2019 Anime Wikis

TV Anime

TV (Multiseason)

ONA




OVA

Specials

Film